Find us at our local Farmers' Market
Elmira Farmers' Market (combined booth with Crowsfoot Garden)
325 Arthur St. S, Elmira, ON N3B 3L5
Saturday, 8am – 1:30pm
May – October
St. Jacobs Farmers' Market
878 Weber St. N, Township of Woolwich, ON N2J 4A9
Thursday, 8 am – 3 pm and Saturday, 7 am – 3:30 pm
May – November
CSA Food Boxes
New Leaf Market Garden is a CSA farm offering weekly, freshly picked, farm-raised food boxes to members of our CSA (Community Supported Agriculture) program.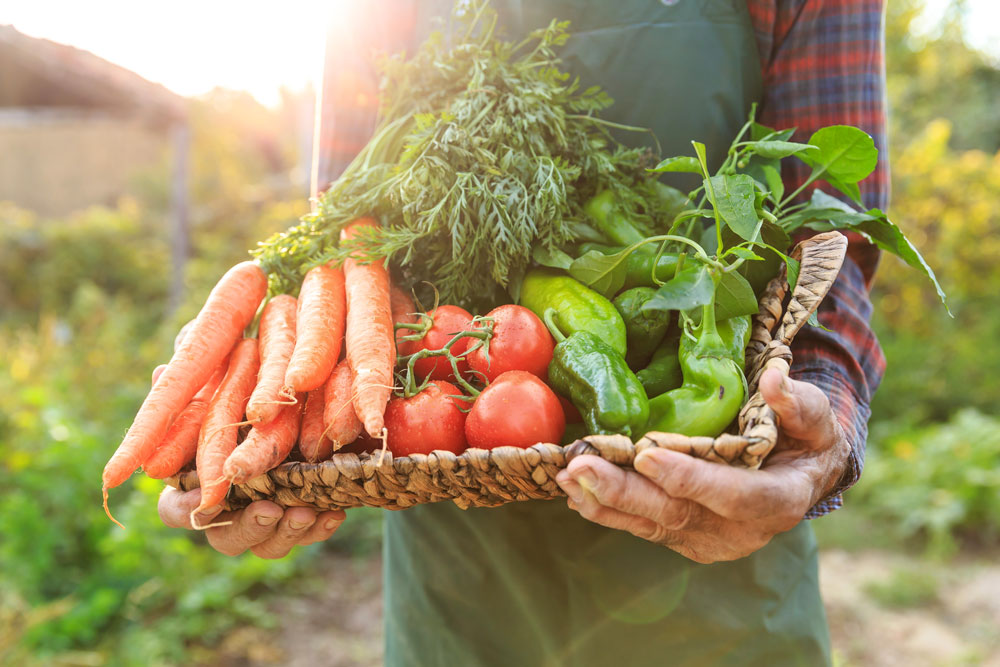 By investing in a local farmer
you are keeping the opportunity to eat locally available in our community.
Learn About Us
BENEFITS OF LOCAL FARMING
Fresh, hand-picked flavours
Honest business, supporting the local economy
Environmentally friendly practices for peace-of-mind
Learn about our CSA Food Boxes program
By committing to the CSA Food Box the beginning of the growing season, members will receive a weekly share of the farm's produce throughout the summer and fall. By consuming New Leaf Market Garden's vegetables weekly, you and your family are enjoying the benefits of a nutritious diet of seasonal food.